Farming provides huge investment opportunities because of the broad value chain but it seems the sector is not well developed in Africa.
With technology and internet, and young entrepreneurs replacing our old farmers and bringing innovations into agriculture in Nigeria, things are beginning to get better.
There are now agricultural investment platforms where you can do virtual farming by sponsoring real farms managed by a real group of farmers.
Initiating crowd-farming and crowdfunding of farms by investors who want to be silent partners can really help in increasing food supply.
Some of these agropreneurs specialize in poultry, fishing, etc while others can group some specific foods to cultivate.
Today, we're here with one of these farmers who's into rice farming and processing and manage one of the popular agriculture e-commerce websites in Nigeria.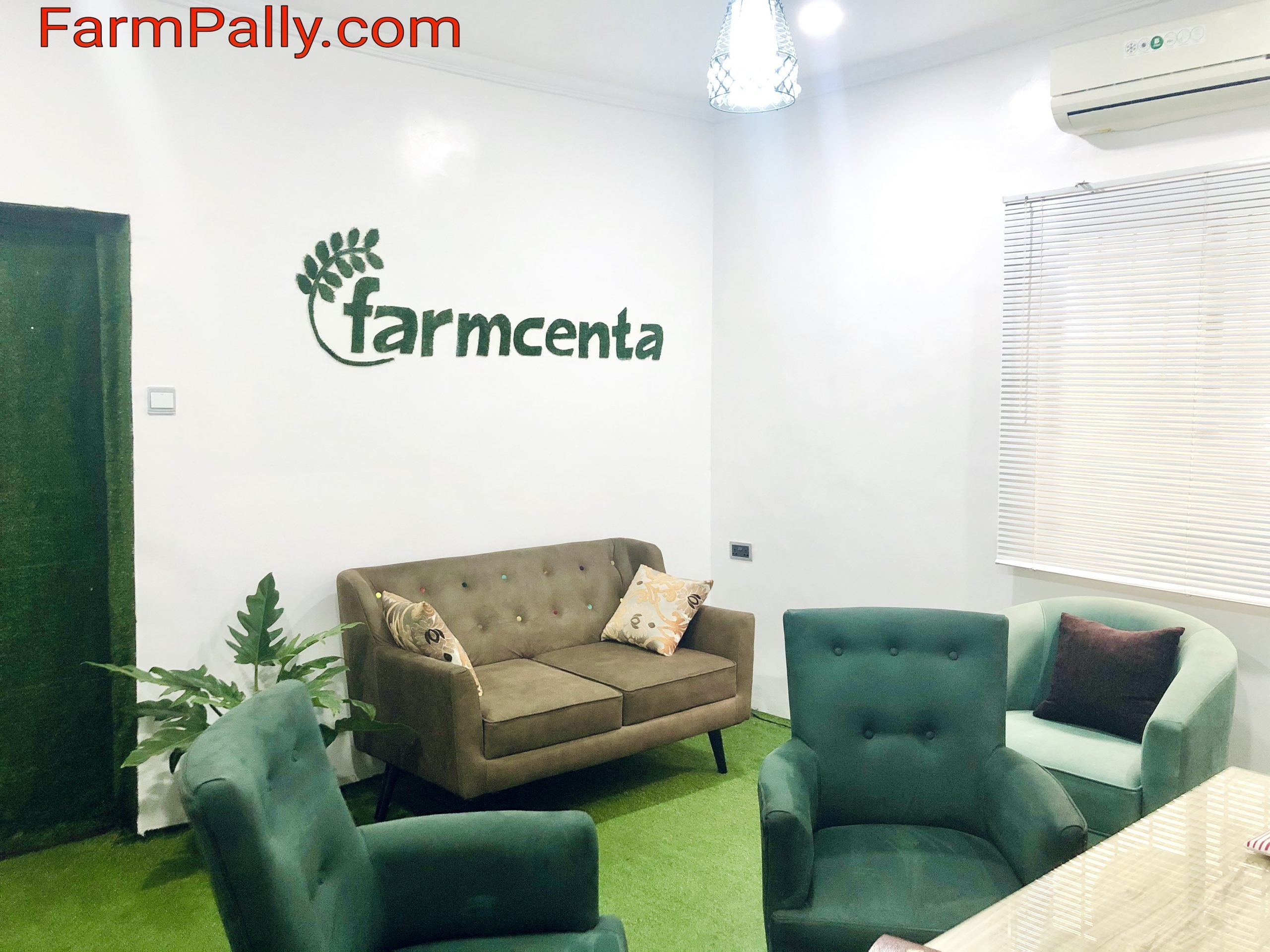 You're welcome on CEO Digest today; kindly tell us about yourself and your Organization?
My name is Adika Daniel, the COO of Farmcenta.
Farmcenta is an Agric-tech company that is using technology to empower rural farmers.
We do this by providing them with essential farm inputs such as funds, mechanized tools, improved seeding, and training.
Waooh! What investment packages do you have for potential investors?
Right now, we have just one investment package, which is the Rice Trading investments.
How this works is that we off-take rice paddy from farmers and sell to processing companies or establishments.
We decided that since we already have farmers that have the rice paddy in abundance.
We don't take these products from them and sell to processing factories where they can be processed and made available for consumption.
The reason is that the investment opportunity there is that individuals can get to buy some portion of this investment.
This costs 75,000 Naira per unit, which gives them a 20% interest on an investment after six months, and the higher their investment, the bigger their returns.
How can people out there get involved in this and get their returns?
The process is simple, all you need to do is get your internet-enabled phone or personal computer.
Log on to farmcenta.com, signup, and in less than two minutes, you can set up your profile.
After that, log into your dashboard, complete your profile, then proceed to FarmStore and select a farm to sponsor.
You can choose as many farm units as possible.
We have three payment options; Card payment, direct bank transfer, and E-wallet (read on how to use the e-wallet on the Terms and Condition page on our website).
Managing investors' resources and the farm is very important, how do you do this?
We manage the investor's resources by using them as input to empower rural farmers to scale.
More so, our farms are supervised by experienced farm specialists that oversee the activities on the farm across all the locations.
They ensure the investors' capital is used for the promised purpose, and the farm and farmers are working according to the best standard to achieve maximum outputs at the end of the farm cycle.
Are your farms insured, and how do you handle herdsmen's problems around your farms?
Leadway Assurance insures the farm.
On the issue of herdsmen, presently, we do not have any challenge with herdsmen due to the location of our farms.
In states where there are herdsmen disturbance, we have arrangements with security agencies that go round our farms to check and ensure the maximum security of our farm and farmers periodically.
What is the state of commercial farming, as well as using technology and the internet to drive agricultural practices in Nigeria?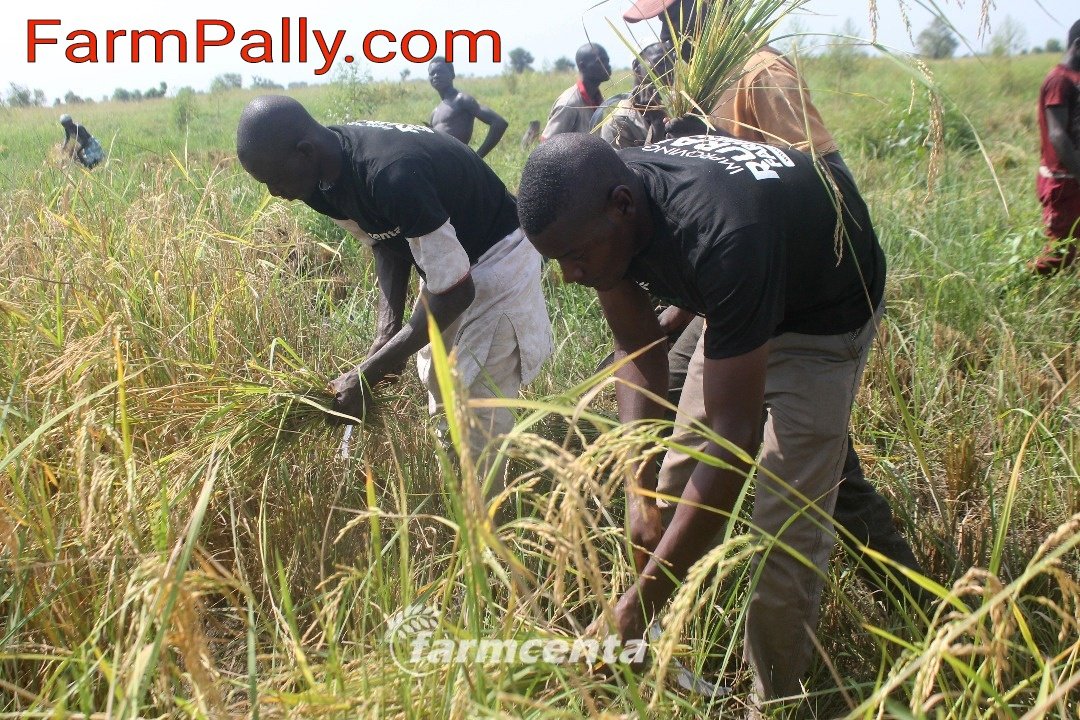 The number of commercial farmers is low in Nigeria.
This is due to the high capital involved and other resources such as sophisticated farm machinery, knowledgeable farm specialists, and best practices for maximum output.
Using technology and the internet is a new system that is yet to be embraced in driving agriculture in Nigeria.
We believe that through proper sensitization and training of farmers, we can change the agricultural sector in Nigeria.
Competitors are growing now in your industry; what are your standouts, and how do you convince both farmers and investors to partner with you?
Well, we can't take out competitors away because without competition, there is no room for growth and development.
Therefore, our competitors are not threats to us.
We see them as people who challenge us to be better at what we do.
At Farmcenta, some of our strengths are; people-centric, innovative, and honest.
We would like you to mention some of your business partnerships and awards if there's any?
We are currently working on a partnership with NICERT.
NICERT is a quality certification company for agro-commodity exporting companies in Nigeria.
They ensure your agro-commodities conform to international standards.
We have obtained an exporting license from NEPC.
The Nigeria-France Tech initiative recognized us as a viable business open for investments to Nigerians in the diaspora.
We have a collaboration with Crenov8, crenov8 is a consulting firm that is facilitating trade between farmers in Nigeria and UAE Government Agro-community.
We signed an MOU with FONI, that is, Friends of Nigeria – to leverage on the network of Nigerians in France and other European countries seeking for companies in Nigeria to invest.
This is commendable. When can you say you start making a big wave in your Organization?
Currently, I wouldn't say we have started making big waves yet.
But so far, we have enjoyed customer appreciation, and our farms sell out quickly.
We are beginning to gain recognition from both local and international communities.
We hope that in the coming years, we become one of the biggest Agri-tech companies with baby companies in the area of agricultural consultancy.
What's still your biggest challenge, and what are your plans to overcome?
Our biggest challenge in the market and we are working effortlessly to creating our market for some of our products.
What's the next big thing to expect from this Organization to achieve, and where do you see FarmCenta in the next five years?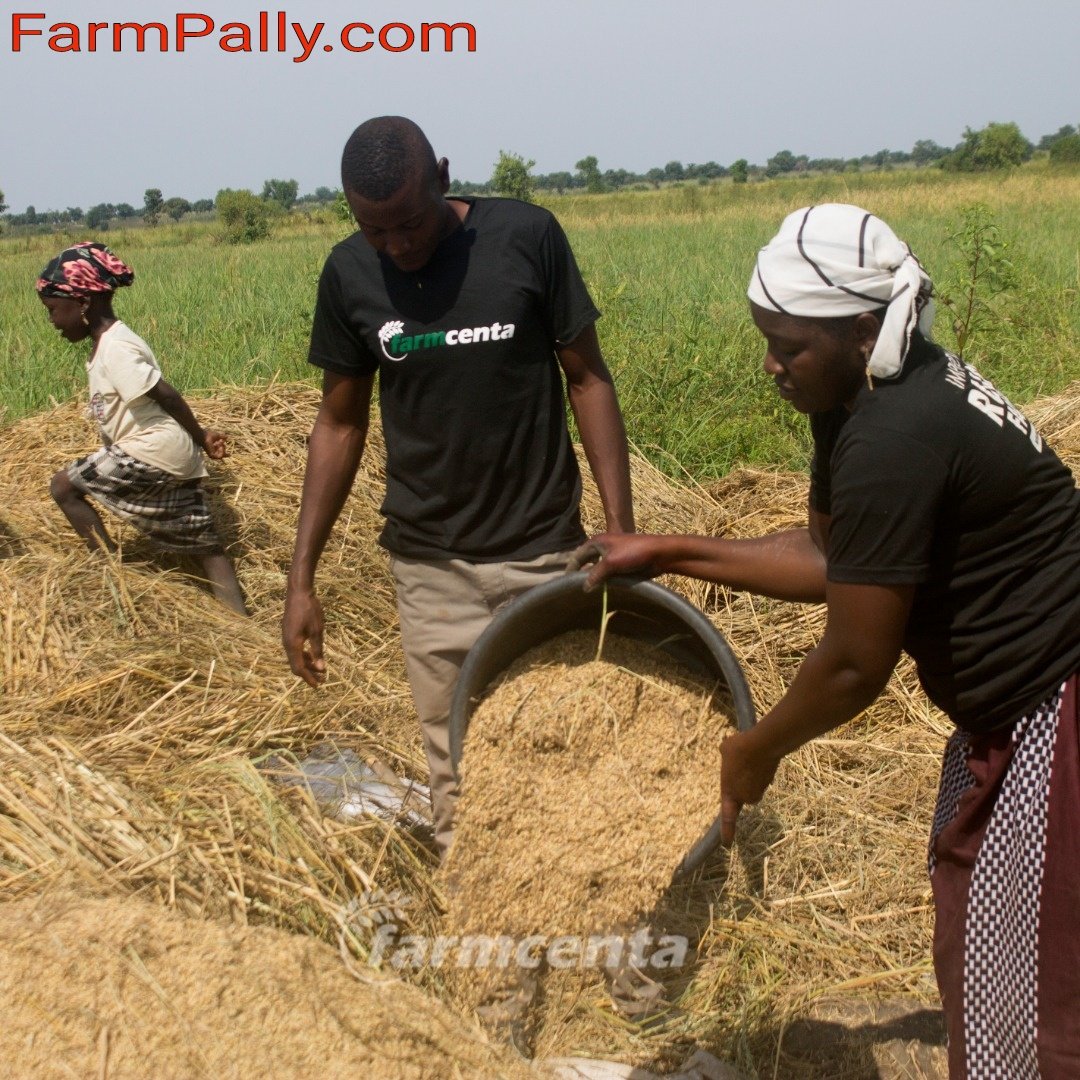 We want to become one of the leading Agri-tech companies in Nigeria.
We want to develop a sustainable agricultural system by attending to rural farmers' challenges of inadequate inputs to scale in their farming process.
Most notably, we want to go into the processing of some agricultural commodities.
We have started with rice processing; we began in December 2019.
We are working on a collaboration with the Lagos State Ministry of Agriculture for the supply of rice paddy.
We are working on extension services that take care of the training of farmers on how to use modern technologies to drive agriculture in Nigeria to the next level.
We are also looking at expanding to at least twenty states in Nigeria with offices.
It has been wonderful speaking with you. What role do you expect the Nigerian Government to play in deepening commercial farming in Nigeria?
The Government need to bring up policies that give the farmers access to the premium market.
Create room for them to import farm machinery that will enhance their production.
The Government should reduce company tax and provide intervention funds for commercial farmers.
Import duties should be lowered on farm machines needed for commercial farming.
The Nigerian Government should also look into the security of farm commodities and commercial farmers, especially in the Northern regions of the country.
How would your potential clients get to you?
They can reach us via, Facebook, Instagram, Twitter, or LinkedIn or through our website – farmcemta
Thank you for being on the CEO Digest this week
It's awesome to be here