Pets are great companions to have around in the house. Be it cats or dogs, they often light up our mood.
According to Forbes, 66% of U.S. households own a pet. The numbers have increased over the last 30 years.
However, their hair shedding is a point of concern. Especially when you have kids in the house and are likely to swallow the hair without knowing. This is where we have to be smart and learn how to overcome this challenge.
That's why we have compiled a list of handy cleaning tips and tricks. Let's have a look at each one of them!
Top 7 Clever and Effective Tips for Cleaning Your Pet Hair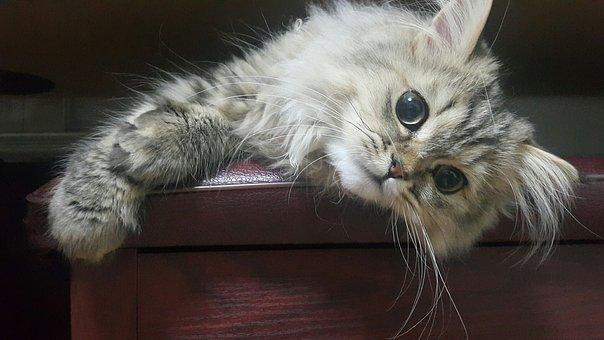 Regular Brushing
This might sound normal, but it's an effective method and the best tip to keep your surroundings and pet clean.
Use the brush or comb according to your pet's coat type (for both cats and dogs).
The reason why this simple tip is an effective one is that it also promotes healthy skin and coat.
Brushing your pet's hair shouldn't be a forceful one. Even your pet needs to feel comfortable and feel rewarded. And to make it rewarding, you can reward them with treats, cuddling or patting and caressing their body.
Invest In a Good and Right Vacuum Cleaner
A vacuum cleaner makes the job so much easier for you. It is one of the easiest ways to clean up your pet's hair. It easily sucks out all the hair and prevents germs from spreading. 
However, make sure to invest in the ones that are designed for the pet hair.
Motorized pet hair brushes, along with the strong suction force, are an ideal combination. And if you are ready to spend a bit more and think of it as a long-term investment, you can purchase the ones with long endurance belts.
These devices can easily reach every corner of your house with no chance of hair getting escaped.
So, before buying one, check out the reviews and then decide. All in all, vacuuming twice a week ideally would keep your home and the surroundings fur-free
A Roll of Tape
Tape rolls are your best friends when you need a quick fix. They are the cheapest way to get rid of your pet hair. 
All you have to do is stick it on the surface where there is hair and pull the tape back.
The glue in the tape roll will ensure even the smallest hair gets stuck into the tape. Moreover, they are the most efficient and portable options.
Feed the right Food to your Pet
The food you feed to your pet can have a great impact on their hair and overall health.
Feeding your dog or cat with the wrong type of foods may lead to hair shedding problems, in addition to digestive issues.
Make sure you feed our pets the right foods from the day you bring them in your home. 
If you are a new pet parent & bought a new little cat recently then you must feed your feline correctly to avoid such hair shedding problems, you can find various food options on this site for your kitten.
These foods are rich in protein and calories to support good growth of kittens.
Feeding the right food to your cat will also minimize the chances of hair shedding.
By Using Rubber Gloves
Rubber gloves are one of those underutilized things when cleaning pet hair.
Once you wet the rubber gloves and run your hands on your pillow, sofas, and bed covers, you'll see all your pet hair sticking to your gloves. 
Want to know how this works? Once you rub your wet gloves on the fabric surface, it creates static electricity, which in turn attracts the hair and clumps it together. This is one of the cost-effective and eco-friendly options.
Lint Roller
This is again one of those easiest and most efficient ways to get rid of pet hair, just like the tape trick.
You just have to roll this on the cloth surface, and you'll see the hair getting rolled nicely around the roller.
You can keep them handy in your car, your house, and near those places where hair shedding happens quite often.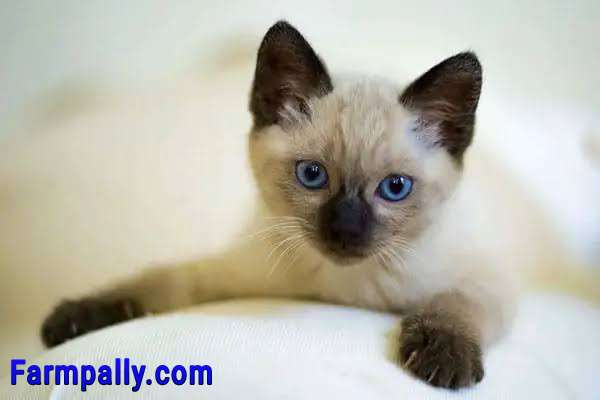 Window Squeegees
Window Squeegees come in handy when your vacuum cleaner doesn't do the job as expected.
Firstly, pick one of those sturdy ones and move them back and forth with some pressure.
The rubber attached to the Squeegees will help the hard layer of hair on the surface to get loose.
Now, you can either use the vacuum cleaner if you want or if you own one. Otherwise, you can just pick the hair clumps from your hand too. Keep continuing the same till the time you accumulate all the pet hair.
Washing Regularly
Beds and curtains usually become a pet hair magnet, considering their texture. However, you can keep these pet hair stuck to the cloth in check by washing them frequently or twice a week. Moreover, regularly washing the fabric will help prevent germs and bacteria. 
The best way to wash is to use hot water. And don't forget to hand-pick the leftover hair you can see on the dried washed cloth.
Final Thoughts
Always remember that you must build patience and consistently use these different tips and tricks.
Most of the time, living with your pets under one single roof can, at times, be challenging, but it's worth it.
You don't get to experience the warmth and love you get from a cat or dog. They are special.