Alert
–
Chubi agro investment credibility is now  15%, we advise you don't invest in it for now!
There is so much buzz now in the Agtech vertical of the Nigerian Agribusiness sector.
With the help of tech and the internet, entrepreneurs can now crowdfund their agricultural-related businesses.
Many people are already interested in investing in agriculture in Nigeria but don't want to be part of the processes, hence online farming.
This is a virtual farming investment where real commercial farmers develop e-commerce websites for investors to invest in any farm and production of their choice.
While online agriculture investment can be risky since we already have many of these agricultural investment platforms, and some with unverifiable farms and activities.
However, we welcome one of these Ag-tech startups on our CEO digest today to discuss the journey so far.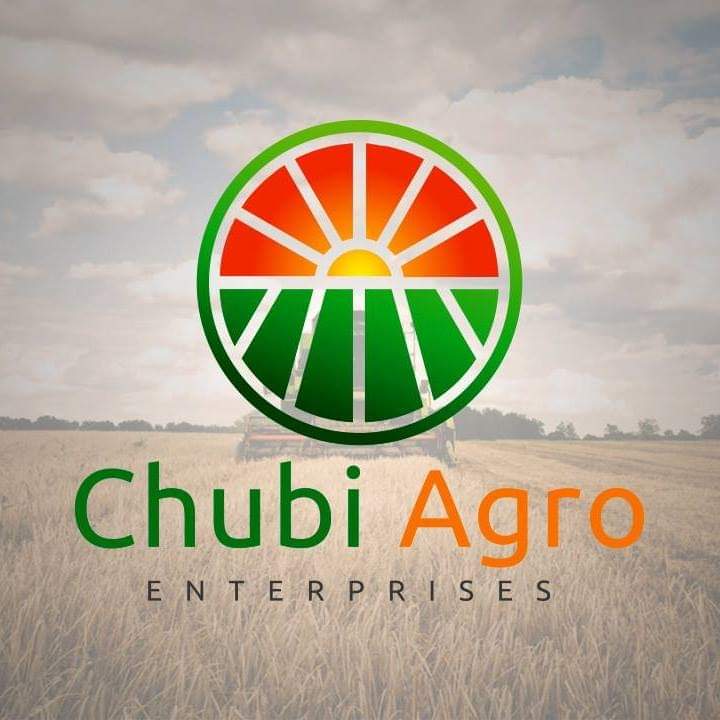 You're welcome on board today, can you briefly introduce yourself and your Organization?
My name is James Ogwu, an experienced Business Banking Manager with a demonstrated history of working with FCMB and Union Bank.
I'm skilled in Risk Management, Customer Services, Banking, Business Development, and strong finance professional with a BSc. Hon focused on Sociology.
I had MSc. in Criminal Justice System and Disaster Risk Management from Ahmadu Bello University Zaria.
Chubi Agro is an ag-tech company that partners with individuals and private sector investors to combat the challenges of Agriculture and food production in Africa, Nigeria in particular.
The Company was duly registered with the Corporate Affairs Commission (CAC) Nigeria as a business entity in the agricultural sector of the economy.
We provide agricultural inputs to smallholder farmers through funding from National and foreign investors in order to increase the farmers' output.
The agricultural inputs we offer to small-scale farmers include; fertilizers, seeds, agrochemicals, irrigation services, mechanization, storage facilities, logistic, training, and market.
Great!, What are the investment packages that are available for potential investors?
Well, as you have known or probably heard, In ChubiAgro we have varieties of Investment packages.
Some of them are Maize Farming opening, Poultry farming opening, Soya beans farming opening and Rice farming opening.
However, only the dry season Rice farm is open for investment at the moment.
So, It only depends on which one of our potential investors feel they want to invest in.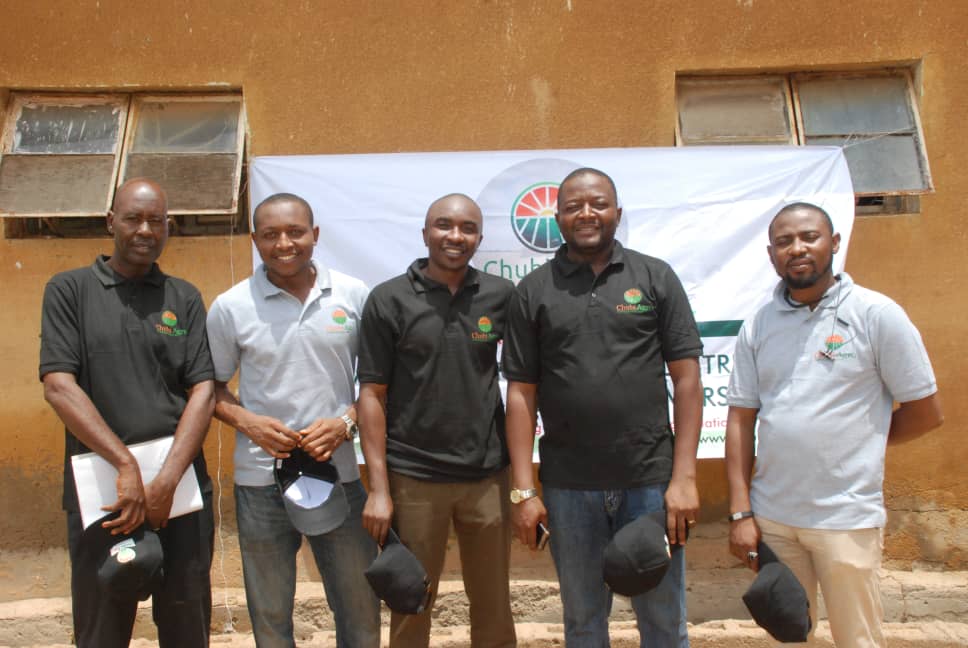 Kindly discuss the processes involved in investing and getting returns?
The process of investing and getting returns is as follows:
The potential investor will have to visit our website and register an account.
Once that is done, he can choose any available investment offer on the website and invest.
In this case, when investing in any farm that is open for investment, we accept online payment using MasterCard, visa, verve, or bank transfer.
Investment is added to the investor dashboard and updates will be provided on the farms invested on.
More so, as regards your investment, regular emails showing current farm status and farm updates will be sent to the Investor, based on her investment.
Investors receive their initial investment plus their return on investment at the end of the farming cycle.
How do you manage investors' resources and the farm?
Our systems are transparent and driven by the best technology and a capable team.
All the resources invested are channel towards financing from start to finish the particular farm.
We ensure the best farming practices are applied and periodic training of framers, staff, and management team on resource management and productivity are carried out.
Are your farms insured and how do you handle herdsmen's problems around your farms?
My farms are all comprehensively insured with a reliable insurance company.
The challenge of herdsmen is something we have no other options than to stand up to it and manage our farms well.
What we did and are doing is by involving the locals as part of our farm supervisors' local aggregators and by so doing, they get involved in the farming process as such, they will ensure no cattle temper with it.
We also engage the services of the village heads within the farm location and more so, employing services of people who reside around the farm to monitor should herdsmen come around.
What is the state of commercial farming as well as using technology and the internet to drive agricultural practices in Nigeria?
Using technology to drive agriculture is one of the best innovative approaches to getting the youth involved in agricultural activities.
Farming has to go beyond the subsistence level in other to meet the required quantity of food to feed the out-growing population.
As we speak, technology and the internet has taken over the commercial agricultural space.
This is because farmers no longer find it difficult to access the information on best agricultural practices due to technological advancement and access to current and modern farming techniques.
Also, smart farming which is aided by technology and the internet is the solution to commercial agricultural practice in ensuring food security in Nigeria.
This is because, information on precision farming, quality and adequate seeds, chemicals requirement, rain pattern, mentorship, plant infections diagnosis, and most importantly market can only strive when farmers have access to the internet and modern farm technology.
Competitors are growing now in your industry, what are your standouts and how do you convince both farmers and investors to partner with you?
Life itself is full of competition with everyone striving to be the best in whatever one is involved in.
Permit me to say this. During my school days, I've always love competition because it brings out standards and class.
So in my current industry, I have so many competitors which I'm very much aware of.
But what makes me different from my competitors is that of quality inputs supply to my farmers and health insurance package which my farmers and their household benefits.
And not only do I provide quality and adequate inputs, but I also ensure we address SDG goal no 1, 2 & 3 (Zero Hunger, Zero Poverty, and Good health and well-being)
And that of my investors getting credited with their total returns plus investment as at the said agreed date gives them sound confidence in my company which makes me stand out among other competitors.
So what we do today is that we have a process that works and we improve on it regularly, master it and scale up our operations.
When can you say you start making a big wave in your organization?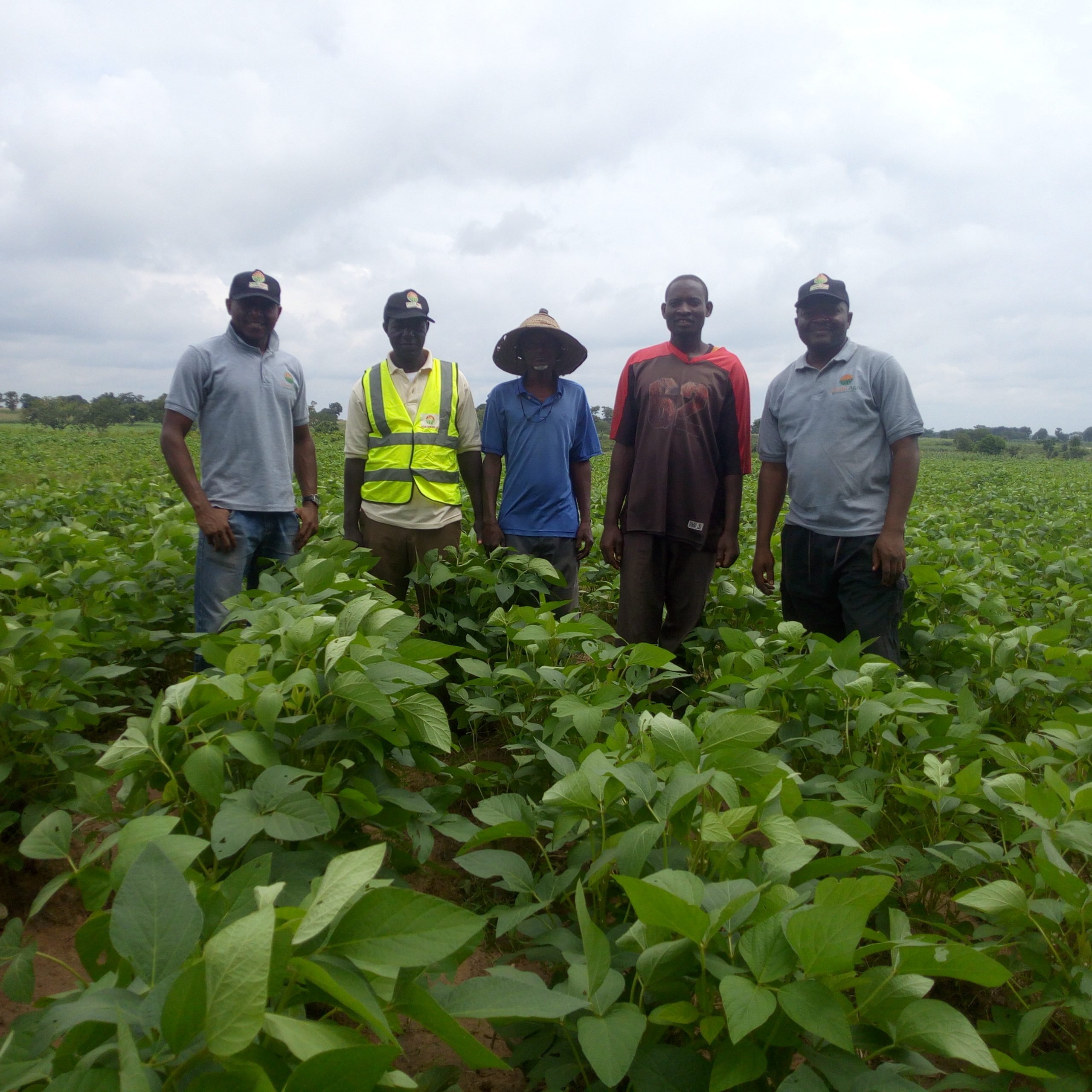 Making a big wave all depends on how you want your definition of a big wave to be.
Well as for me, making a big wave is a situation where farmers get a better reward for farming, investors get an improved ROI and the company achieves its set goals and objectives.
What's still your biggest challenge and what are your plans to overcome it?
Well, my biggest challenges still boil down to finance.
We are in most cases overwhelm with a large number of farmers, most especially youth but are constrained due to inadequate resources to finance the purchase of required inputs.
It is not enough to have the resources, we are also faced with the challenge of access to quality inputs.
What we did to check on the challenge of inputs is to source all our required inputs from a recognized manufacturer company that is ready to sign a performance agreement document.
As for the funds needed to finance our inputs, we have partnered with some notable financial institutions as well as using the Crowd-Funding model to finance most of our projects.
What's the next big thing to expect from this organization to achieve and where do you see ChubiAgro in the next five years?
Well, the next big thing to expect from ChubiAgro is centered more on customer satisfaction.
We want a situation where farmers can access free periodical medical services and a window where investors will have an option of cashing out returns before the maturity of a farm cycle.
Within the next five years, I also see us playing in the processing sector of the industry which will be capped with an increased small-holder farmer's size to 500,000.
Your activities are laudable. To further deepen commercial farming in Nigeria, What impacts do you expect the Nigerian government to make?
The role I will want the Nigerian government to play in deepening commercial farming in Nigeria is to ensure policies that will be beneficial to the farmers are put in place, some of which have started already.
Creating an enabling environment for agriculture to strive and also ensuring adequate security for the lives and property of both farmers and investors.
In the aspect of the loan, the government should ensure farmers have access to soft loans to enable them to increase production.
The government should equally look at stabilizing the market so that farmers would have value for their products.
You will agree with me that we can't have good agricultural policies, affordable loans, and sound markets without well-structured security of life and property.
So, it is pertinent that the government should ensure adequate security is put in place with the necessary equipment to curb any criminal activities within the farming locality.
Also, the government should have a well-organized awareness campaign that can engineer and motivate our esteem youth in the involvement and embracing of agriculture.
Not only youth involvement in agriculture but the government should look deeply into the development of infrastructural facilities that will give the avenue for easy transportation of farm produce.
There should also be a creation of an agricultural processing company where farmers can easily go and process their farm produce into finished goods.
If all these can be put in place, I'm confident every farmer will embrace farming with joy and make farming their pride.
This is because they will have much confidence in government capability and involvement in agriculture.
How would your potential clients get to you?
Potentials clients can easily get to us at chubiagro
It's nice having you on CEO digest this week!
It's my pleasure to be here