Dogs are very friendly animals and it's the most domesticated animal in the world.
It tops the most popular pet in America and the world. Dogs are beginning to live a life that's close to humans.
Do you want to name your male pet dog and you don't have any idea how to go about it? Let's walk you through dog naming.
mydogsname.com: is a simple to use a male dog name generator.
What you need to do is to select the male gender and style. You may choose to generate male dog names that are friendly, elegant, sporty, tough, funny, or classic.
You can choose a general male dog name styling or international dog name.
Whichever way, you get unique cute male dog names at random.
You can get cute dog names for Pitbulls and pugs, good male dog names for Dobermans, and other high breed dogs.
If you choose standard as your style, you can get male dog names for a standard poodle, Shih Tzu, Yorkie Tzu, mokie Tzu, Maltipoo, Maltese, among others.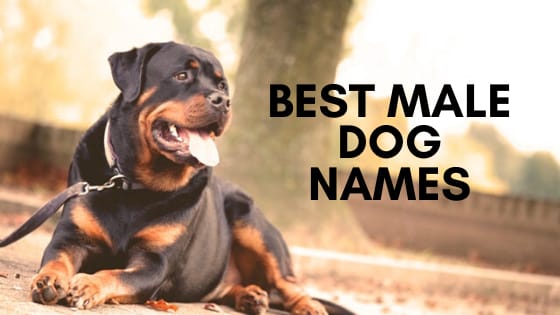 Mydogsname is an application for a fancy boy dog names and in your search, you'll find some funny dog names for males that are similar to human names in your clime or other climes.
Some are even two words, three words names and i wonder how that would be pronounced.
In another way, you can also select a theme for your dogs by choosing whether you want dog names that are biblical, mythical, used in music, movies, TV series, Greek historical event, or from books.
However, if you still bother about what name should you give to your male pet dog, irrespective of the dog breed, be it Weimaraner, chow chow, Havanese, vizsla, Pekingese, Basenji, Boerboel or any other breeds, you can find befitting names for the dog's personality.
Names like Royal, Negrito, Chulo, Hoho, Fizzie, Daxel, Grahm, Pablo, Chum, Cylo, Monday, Gege, Pierce, Lobo, Burberry, Bumby, Gunderlong, Jimmy, Baiden, Bocephus, etc are perfect names for these breeds.
This tool gives you 14 names at one search but if you can't find a good boy dog name from the list, you can click the button below the names for the complete list which is over 200 unique male dog names.
Some top USA  male dog names are Max, Jake, Buddy, Bailey, Shadow, Lucky, Rocky, Casey, Cody, Brandy, Duke, Charlie, Bandit, Jack, Harley, Rusty, Sandy.
There are so many resources about dogs that you'll find from this site.
Starting from dog training, health, foods, toys, guide on breed selection and their personalities.
You can choose dog names directly from each category which is based on breed, dog character, and origin.
PawClub is an initiative developed in Australia to build a community of pet dog owners to help them care for their animals.
Once you visit pawclub, you get one unisex dog name. You can now proceed to use the filter to create names that begin from any English alphabets from A to Z.
Popular male dog names that start with m, b, d, or r can be gotten here.
Upon search, there are unique names for male Australian Shepherd, popular male dog names ideal for small and large Australian Shepherd dogs.
These are some of the best and most popular names.
If you also have your own cute male dog name, you can submit it to their database, and each month, the top male dog names will be revealed and you can see the most popular names.
For the first week in 2019, the top 100 unique male dog names are published out of the thousands of names submitted and the dog names are in order of popularity in Australia are below.
1. Charlie
2. Buddy
3. Max
4. Archie
5. Oscar
6. Toby
7. Ollie
8. Bailey
9. Frankie
10. Jack
You can also get dog services near you in Australia from their search tool, content resources on dog nutrition, grooming, healthcare and conditions, behavior, and training.
You can count on Pawsclub for dogs' obedience training, tips for separation anxiety, aggressive behavior, phobias and fears, toilet training.
You can as well get ideas on puppy socializing, stopping dogs from digging, mounting, humping, and chewing everything at home.
dog-training-excellence
What got me loving this male dog name generator is not first, the ultimate dog name search tool or Sui Generis dog name generator but the ideal names for your specific search.
For example, you can get a male dog name for German shorthaired pointer, a male name for rough and border collie like Cognac, Wolfgang, Squirt, Zildjian, Lenin.
Aggressive male Rottweiler names, cool and unique names for french, English, or American bulldog without the search.
Some of the names are Stoli, Tobo, Ashton, Ryder, Nero, Benjamin, Camaro.
Popular Male dog names for a cute dachshund, pugs, best hunting male beagle dogs, and some other best names for other breeds like Snooby, Sabre, Shamus, Raven, Barley.
The ultimate dog name generator, however, a good name search for dogs has over 5,000 dog names in its database.
They are most meaningful short male dog names for your little pet.
Simply get one single dog name at a click, select male gender, and find a name.
You can as well add some classic boy dog names to their list.
Just select your country, the dog's breed, and gender and submit it for others to use.
For its random male dog name app, you'll have to submit your name and the app will play with the alphabets to give you a very unique name with a tweak on your submitted name.
Not only do you name your dog, but you can also as well get tutorials on dog training with hand signals, treats, dog training commands.
Also, how to overcome some dog's problems like excessive barking, fear to bark at other dogs and visitors
Petcyclopedia
This is a nice app you should source your male doggy name in 2019.
There are several classic male dog names with meanings by breed, short and easy to pronounce nicknames.
Simply select the number of nicknames from 20 to 50 and at a click of a button, the names pop up.
Some of the names we generated during the review are Arabella, Argos, Crisco, Buford, Broc, Ucon, Sokka, Caboose, Tripp, Bronx, and Admiran and you can use these doggy names freely.
bowwow:   is another very useful male dog name finder that has some unique functions.
For example, most people in America have more than one pet.
Do you want a paired name for your male dogs? There are perfect combos for twin doggies.
Some of the perfect names for two male dogs are
Abbott & Costello
Abelard & Heloise
Abra & Cadabra
Achilla & Achilles
Babe & Ruth
Bach & Beethoven
Back & Forth
Chantilly & Lace
Chaos & Bedlam
Cheech & Chong
If you're also searching names, select the male gender, type of name which could be based on food, location, hobby, select the dog's appearance (white, black, brown, golden, grey, blonde), and the letter you want the name to begin with.
You can also search for male dog names and their meaning. For example:
Max -Male dog name
Related Name: Maxwell, Maximillian
Meaning: Large spring
Famous Usage: Max Mara – fashion designer label.
Charlie – Male dog name
Related Name: Charles
Meaning: From Charles – Strong and manly
Famous Usage: Charlie Watts – drummer from The Rolling Stones.
Jack – Male dog Name
Related Name: John, Jacko
Meaning: From John – God's gracious gift
Famous Usage: Jack and the Beanstalk – popular children's fairy tale.